Wisconsin Dairy and Beef Well-Being Conference
The 2022 Conference will be virtual due to the weather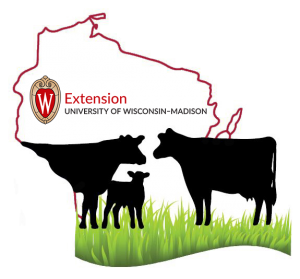 Welcome to the Wisconsin Dairy & Beef Well-Being Conference page. Extension hosts this annual conference to address the issue of animal handling and well-being.
Purpose: To increase knowledge and adoption of on-farm best management practices to maintain and improve animal well-being and welfare, leading to improved production, profitability, animal well-being, and consumer confidence.
Time
Topic / Speaker
9:30 am
Welcome
9:45 am
What Kind of Cows / Pregnancies Should We Be Creating?
Kevin Ziemba, ST Genetics
10:15 am
Heat Stress in Gestating Dairy Cows Impairs Future Generations and Production
Jimena LaPorta, MSc, PhD Assistant Professor of Lactation Physiology; Department of Animal & Dairy Sciences, University of Wisconsin Madison
11:00 am
Break
11:15 am
Calving Pen Management: Insights from the cow's perspective
Kate Creutzinger, MSc, PhD Assistant Professor Dairy Cattle Behavior and Welfare; Department of Animal and Food Science, University of Wisconsin – River Falls

Noon
Lunch
1 pm
Key Learnings thus Far in FARM Animal Care Version 4
Beverly Hampton-Phifer; National FARM
1:45 pm
Break
2:00 pm
Fitness for Transport: Treating her well for all the right reasons
Dr. Joel Franks; Zoetis
2:30 pm

Best Practices for Disbudding
Dr. Sarah Adcock, MSc, PhD Assistant Professor of Animal Welfare; Department of Animal & Dairy Sciences, University of Wisconsin Madison
3:15 pm
Wrap-up/ Evaluation
3:30 pm
Adjourn
Conference Registration $50
3.5 Vet CEUs $25
Farm Wisconsin Discovery Center Ticket $5
1 Beef Quality Assurance CEU $0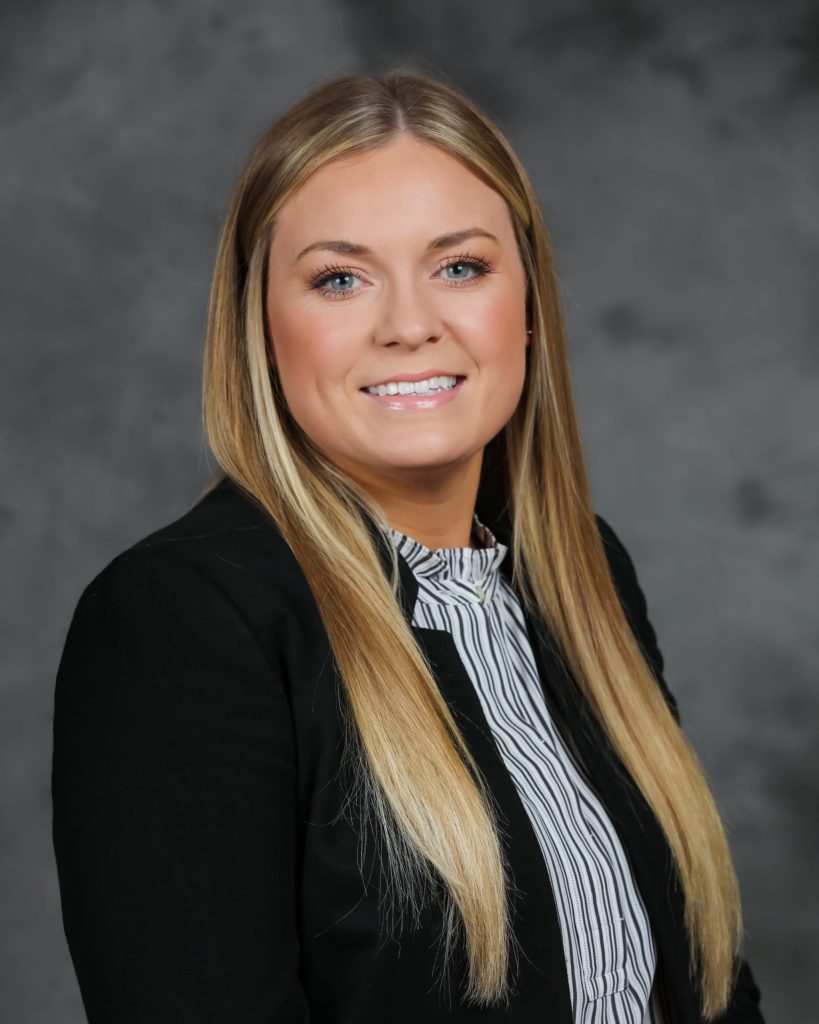 Ms. Beverly Hampton Phifer is the Stakeholder Relations Manager for the National Dairy FARM Program. Her responsibilities include managing the evaluator training process, program resource development and outreach with internal dairy industry. Beverly's involvement in animal agriculture is life-long. Growing up in North Carolina's agritourism industry, she has been involved in selecting, raising and managing both a wide variety of domestic and exotic animal species. Her unique background laid a strong foundation of the importance of animal agriculture and appreciating those who dedicate their lives to the industry in addition to the widening gap between food production and consumers.
She graduated from North Carolina State University with a Bachelor of Science in Poultry Science in 2015. During her time at NC State, she interned at the Animal Agriculture Alliance. After graduation, Beverly worked for The U.S. Poultry & Egg Association providing technical support in environmental, worker safety and animal care issue areas. Additionally, she has provided programmatic support and facilitation for various animal agriculture trade associations. She joined the FARM team in May of 2016.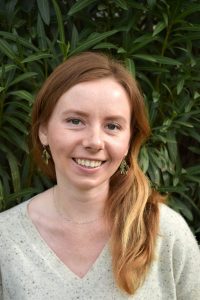 Dr. Sarah Adcock is an Assistant Professor in Animal Welfare in the Department of Animal and Dairy Sciences at the University of Wisconsin-Madison. She received her PhD in Animal Behavior at the University of California-Davis and her MSc in Cognitive and Behavioral Ecology at Memorial University of Newfoundland. Dr. Adcock's research interests include: first, evaluating how farm practices affect animal behavior, physiology and productivity, and developing strategies to optimize these outcomes; and second, understanding the interconnections between animal welfare, socio-economic, and environmental challenges on a local and global scale. A common goal of these research objectives is to achieve sustainable, socially responsible food production that benefits humans and animals alike. To this end, Dr. Adcock is interested in using interdisciplinary approaches that span the biological, social and engineering sciences.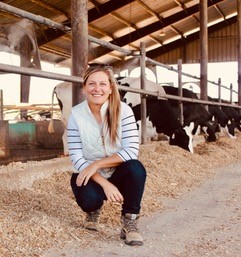 Dr. Jimena Laporta received her Ph.D. in Dairy Science from UW-Madison and was a faculty member in the Department of Animal sciences at the University of Florida for five years before joining the Department of Animal and Dairy Sciences at UW-Madison as an Assistant Professor in lactation physiology. She investigates how autocrine and environmental factors affect mammary gland function and how maternal influences during gestation might program the developing fetus. Dr. Laporta has made significant contributions to the field of lactation biology and environmental physiology in dairy cattle by unraveling key mechanisms by which late gestation heat stress impairs mammary gland physiology and milk output and has developed an integrated approach to investigate the long-lasting effects of intrauterine hyperthermia on offspring thermoregulation, health, survival, and future performance.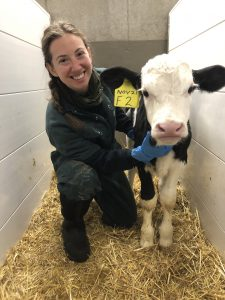 Dr. Kate Creutzinger, MSc, PhD Assistant Professor Dairy Cattle behavior and Welfare; Department of Animal and Food Science University of Wisconsin – River Falls. Creutzinger is an assistant professor specializing in dairy-animal welfare at UW-River Falls Department of Animal and Food Science. Her tenure track faculty position is funded by the Dairy Innovation to keep Wisconsin's dairy community at the global forefront in producing nutritious dairy products in an economically, environmentally, and socially sustainable manner. Creutzinger earned a bachelor's degree as well as a doctorate in animal science from The Ohio State University. She earned a master's degree in large-animal clinical science from the University of Saskatchewan. Her doctoral research focused on the social environment's effect on transition-cow behavior and health with the goal of improving management of cows housed in groups at calving. Her research and outreach interests involve the improvement of cattle quality of life used in various agriculture systems. She will establish a research and outreach program to support dairy farmers and service providers through projects focused on applied behavior, animal welfare, and sustainability.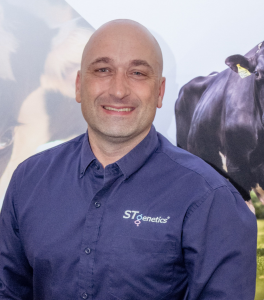 Mr. Kevin Ziemba is the Eastern USA Manager for STgenetics and serves as a member of the Genetic Development Team at ST. Kevin graduated from Cornell University with a BS in Animal Science and a MS in Quantitative Genetics. Kevin has worked in the genetics industry for 20 years. Kevin also serves as the dairy judging coach at Cornell University coaching the winning team at World Dairy Expo in 2021. Kevin along with his wife Barb and son Mason own and operate ZBW genetics. They have bred numerous All-American and Jr All-Americans in Holsteins, Jerseys, R&W and Brown Swiss. They have also put numerous bulls into AI over the past 15 years.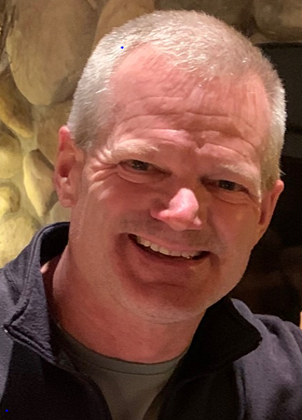 Dr. Joel Franks is a 1991 graduate from The Ohio State University. He practiced large animal medicine exclusively with an emphasis on dairy during his 28 years in private practice. Through his experience in private practice, he developed an interest and focus on milk quality. Currently, Dr. Franks is employed by Zoetis as a Dairy Technical Service Veterinarian providing support and insight primarily, but not exclusively, to the eastern half of Wisconsin. Over the last 30 years as a veterinarian, Joel and his wife have been blessed with 5 children, 3 daughters-in-law, 1 son-in-law, and 6 grandchildren.
Proceedings from past Dairy and Beef Well-being Conferences.
Sponsorships
Gold
Silver
Bronze